We are at Phase 7 in our Pandemic Operations Plan.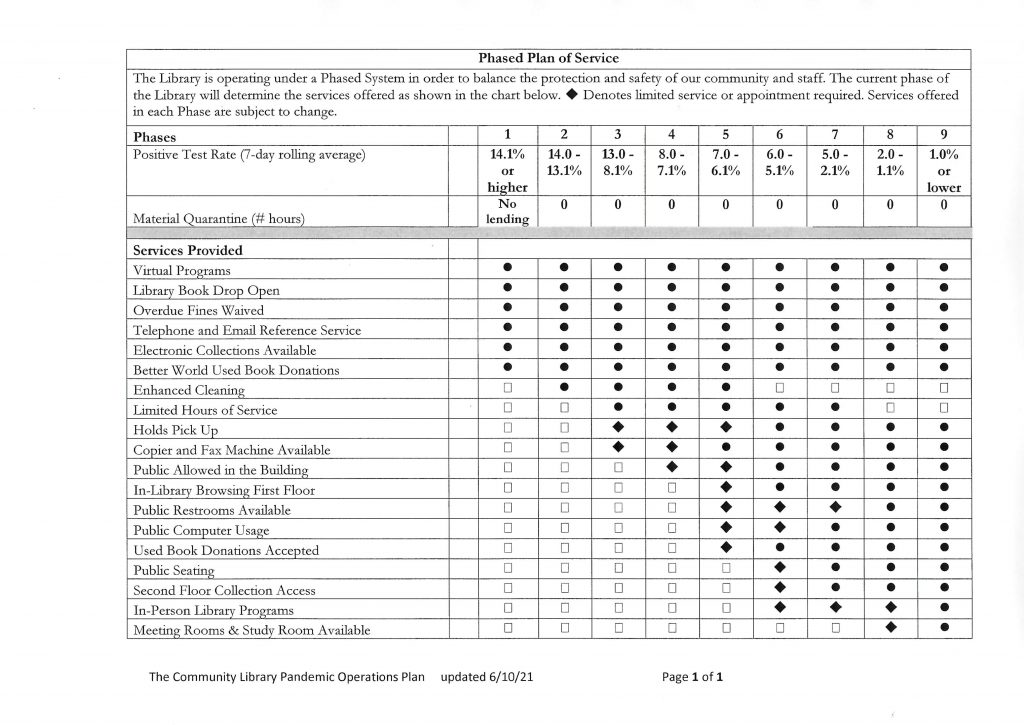 Masks are required at all times for everyone over the age of 2 regardless of vaccination status. Curbside pickup is available just give us a call to schedule a time.
The building is open for browsing. Printing, copying and faxing services are available. Computers are available for 60 minutes. Meeting rooms are available by appointment only. The bathroom on the first floor is open.
Please note with the increasing cases in the County these hours could change at any time and we could return to curbside service only.
Reminder that the Library Wi-Fi is accessible 24/7 on Library property.
The Library's Pandemic Operations Plan