Staff are excited to be back and offering curbside service . We are contacting everyone with holds to schedule your pickup. Please follow the instructions below. The building does remain closed to the public. The book drop is open but if you have a large number of items to return please call us to schedule a drop off.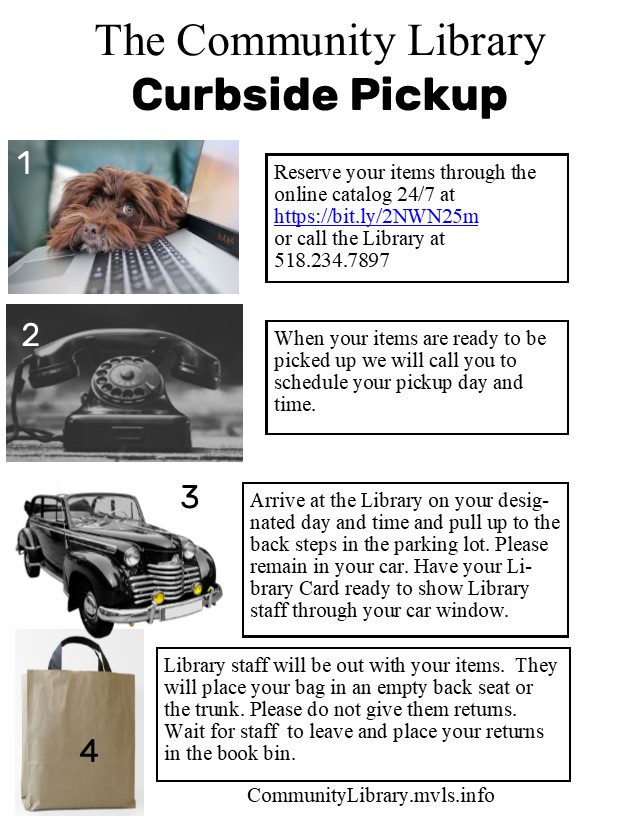 Our Reopening Safety Plan Any contractor, vendor, visitor and staff must complete the Questionnaire below upon entering the building. Face coverings and six foot social distancing is REQUIRED
The Community Library is suspending fines on all Library resources until further notice.
STAFF SCHEDULE
Tuesday, Thursday, Friday 10 am-6 pm & Saturday 10 am-1 pm
The Building Remains Closed.