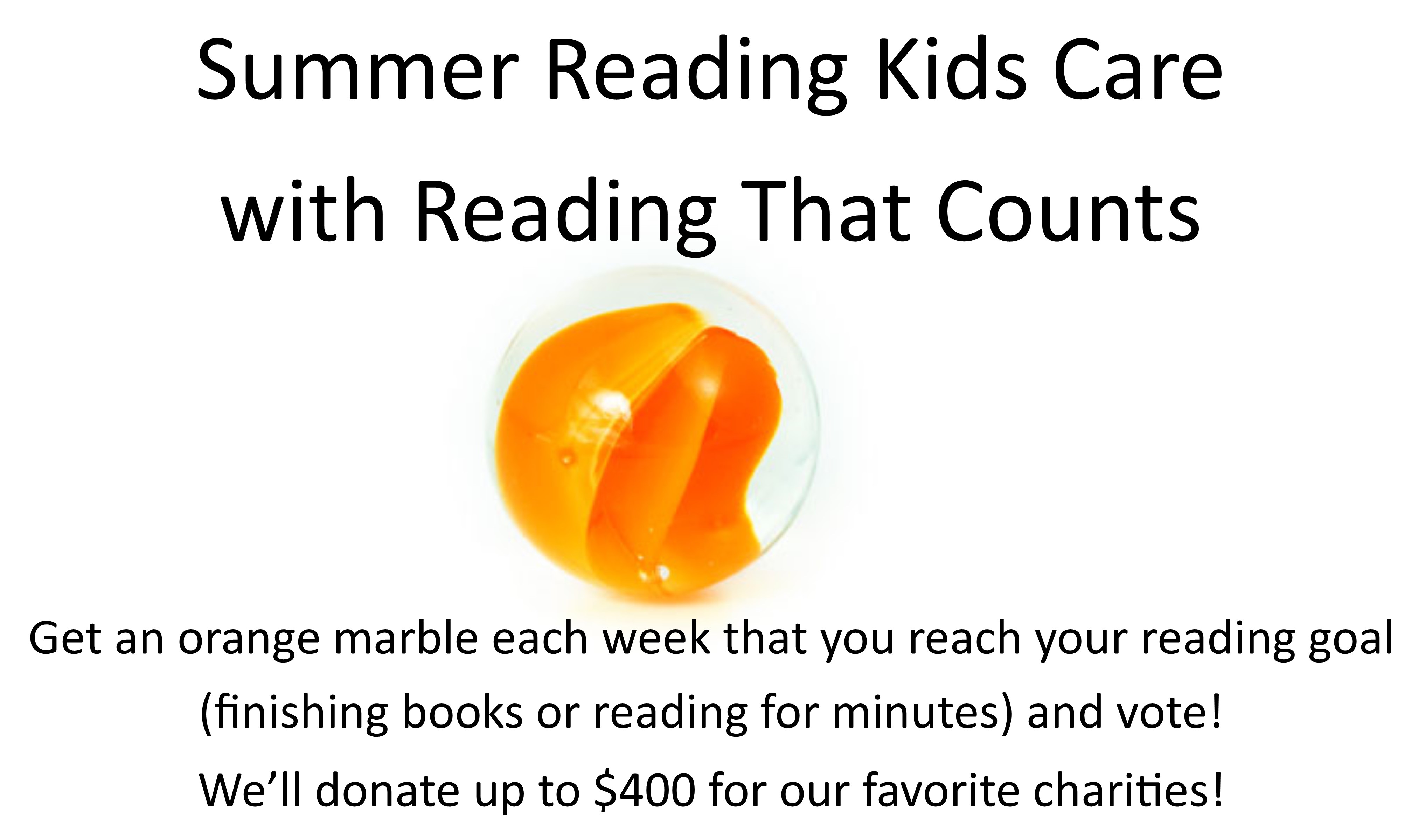 How does it work?
Register at the library and get your Reading Log, Calendar of Events, and learn about our Reading That Counts program.
Every week that you return to the library with more book titles or activity stamps on your Reading Log, you can pick from our PRIZES, or you can choose a Reading That Counts marble to add to a VOTE JAR. In August, the library will donate to the charities with the most votes.
Our donation partners include The Red Cross, Fisher House Foundation, and wildlife rehabilitation in our area.